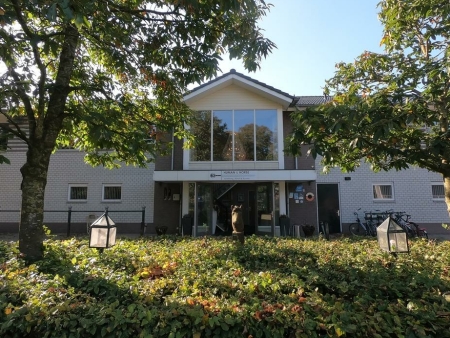 Spend the night in Kootwijkerbroek
Panoramic view of nature Kootwijkerbroek
In the center of top attractions and famous museums
Ideal starting point for your bike ride, walk or stay with your dog
Close to Western Europe's largest sand drift Kootwijkerzand
Pets are welcome
Charging station available
Check-in from 1:00 PM (subject to availability) to start your day early. Check-out by 11:00 AM. You're welcome to enjoy our facilities for the entire day even after checking out.


Our hotel is strategically positioned, just a stone's throw away from various attractions and world-renowned museums. Whether you seek to indulge in a stroll through the expansive forests, explore local culture, or simply unwind in the picturesque surroundings, our hotel serves as the ideal hub for your Veluwe vacation. With only six comfort rooms, we create an intimate ambiance that will make you feel right at home. Our dedicated team is always ready to cater to your needs and ensure your stay is as comfortable as possible. Whether you're an adventurous traveler or seeking a tranquil retreat, our boutique hotel strikes the perfect balance between serenity and exploration.