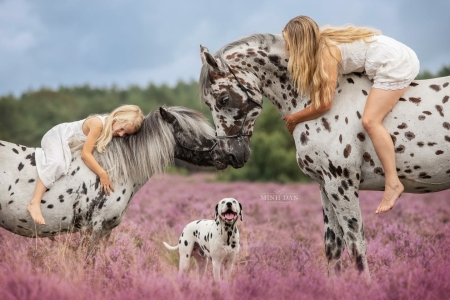 Information Nevada
Race: American Appaloosa x Thoroughbred Cross
Type: Allround Appaloosa
Color: Leopard fur
Year of birth: 2010
Father: Storm (Sun Flower's Joy's Jewel x Darwin (Grandprix Dressage).
Studbook: NAS Appaloosa Studbook
Inspection: X-ray and clinically approved (never been sick or lame, medical report is available).
Nevada is not a carrier of the PSSM gene.
Stud fee (for pregnancy in total): € 975.-
Stud fee fixed costs (including 1 jump at Holstud facility): € 250
* Extra jump if necessary € 95.- (including travel expenses)
Breeding station via: Company "Holstud" in Lunteren (semen to be collected or to be inseminated), other options are also possible. Sperm available fresh and frozen in consultation.


Nevada is a real family horse and loves attention. As a stallion he lives together with shetlanders and is constantly surrounded by other horses. This reflects his social qualities and he is very calm/polite in handling. He is also very reliable with children. Nevada is an all-round horse, powerhouse and has a lot of potential. Nice in the woods, nice to work with in every discipline and extremely strong. We see these character traits in his offspring (see photos below). Nevada is allowed to cover any breed and you are welcome to get acquainted.