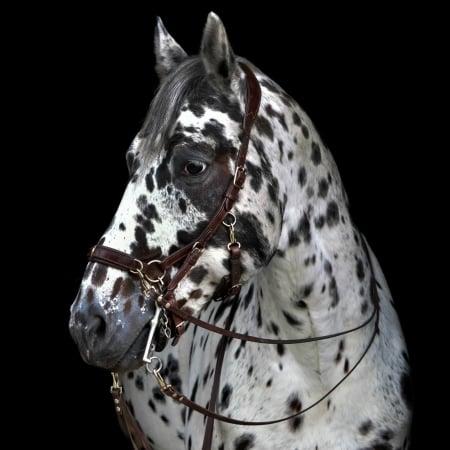 Human & Horse Heart Bridle
Highest quality leather
Can be used as cavesson, cavesson/bit, bridle and halter (there is an extra ring under the jaw)
Access to explanation videos about the bridle
Service and maintenance options
3 possible sizes: horse, pony and shetlander


The Human & Horse Heart Bridle (cavesson) is made of high quality English leather. The color is Australian Nut.
The chin and jaw area are extra softly padded and adjustable on two sides. The details are all in copper color.
The clip closures are very handy, but can also be removed yourself, for example to click on the bit. The headpiece is anatomically shaped and ensures that the pressure is well distributed and the ears are free.